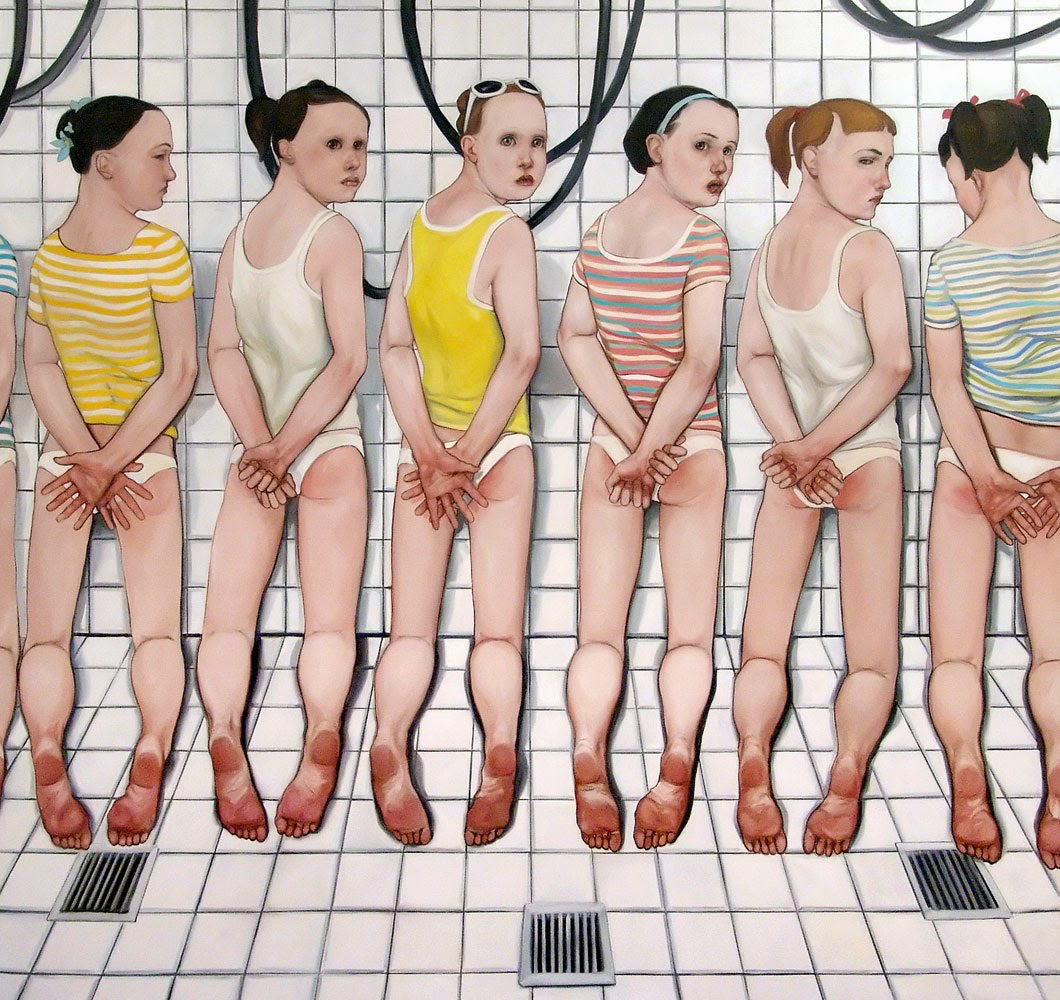 Bovenstaand 'kunstwerk' is er overigens 1 gemaakt door Podesta. Google tony podesta art als je meer van zijn werk wilt zien (waarschuwing! het is echt demente shit!)
Omdat het toch nog vrij obscuur in een ander topic stond, hier dan alsnog een 'dedicated' draadje over het hele gebeuren rondom Q-Anon & het stoppen van de globale handel in mensen (oa)
Waar is het allemaal mee begonnen?
rond 28 oktober 2017 werden er op 4chan (anoniem imgboard) door ene Q diverse vragen gesteld
(
https://tigerteam.net/archive/qanon-q-and-a.pdf
)
Inmiddels is er zelfs al een boek verschenen over het geheel - >
https://www.dropbox.com/s/9c5opewwh3owx ... df?dl=0&m=
Anyhoe, inmiddels zijn er vele aanwijzingen dat het geheel geen LARP (Live Action Role Playing, aka prank/grap) is.
President Trump heeft diverse EO's (executive orders) actief gemaakt welke het aanpakken van de globale pedo / mensenhandel / orgaanharvesting rings mogelijk maken.
En je ziet nu ook dat diverse kopstukken van het toneel verdwijnen.
Zo ook de Podesta Bros. deze schijnen op dit moment vast te zitten in Gitmo (Guantanamo Bay, Cuba)
De afgelopen dagen zijn er ruim 10 vluchten naar Gitmo geweest. Er is dus veel aan de gang, echter zal je dit niet zien in de MSM.
Het geheel is live te volgen via de volgende link, houd er aub rekening mee dat deze site niet echt gebruiks & gebruiker vriendelijk is.
->
mooi stukje uit het Q Boek
The intelligent and systematic way in which Q posed his questions, caught the attention of many 4chan/pol users. Especially when several things Q hinted at, became true...
1.)"Friday and Saturday will deliver on MAGA promise", Q says on Oct. 31, mentions "cleaning house (gov't)." On Nov. 3 he askes "Why did JK travel to SA recently? What is SA known for? Where do the big-gest donations come from?" That weekend the Saudi Arabia purge happens. The arrested Saudi Princes are the people who fund Hillary Clinton, the Clinton Foundation, and own Citi-group (who basically picked Obama's cabinet). Saudi assets were frozen.
2.)Oct. 31: Q said billionaire George Soros is targeted. Nov 3: Howard Rubin, fundmanager for Soros, is arrested for human trafficking and violent rape.
3.)Unverifiable claim: "Tony Podesta indicted Nov. 3, Huma Abedin 6th." They were not arrested, but in-dictment does not necessarily equal arrest. About a week later, however, newspapers reported that the Podesta Group was shutting down. Tony goes missing.
4.)Q said on Oct. 31: "Any person stating they won't run for re-election, has been put in submission." Ten days later FOX News announced "40 politicians not running." The number has risen and it's double the usual.
5.)Q said there could be social media blackouts, "but don't worry." Later, Trump twitter goes offline for a while. The 4chan thread has also been under attack, has been flooded with spammers. The thread even went missing (error 404) at some point, was back up the next morning. Q said that the thread was being protected, though attacks would continue, and they have.
6.)Over 840 sealed indictments were issued in the 12 days after Q appeared. Indictments are publicly announced on government web sites. The normal procedure is to name the cases in the format plaintiff vs. defendant (e.g. Waldorf vs. Stattler). Sealed indictments are numbered but nameless, and are usually issued when criminal networks are being targeted. The number of sealed indictments has risen to over 4,000.
7.)Q sent two photo's taken from an airplane, one from a city and one from some islands in the sea. Anons (anonymous users of 4chan) identify the locations on the photos and their time stamps and they seem to match Air Force 1's trajectory, meaning the photos were taken from inside AF1 during POTUS Asia trip: Q is on board. (4chan/pol is notorious for their simply impressive "capture the flag" operations targeting Shia LeBoeufs Anti-Trump flag - suffice it to say they know a thing or two about identifying locations!).
---------------
Alle interessante updates zal ik in dit topic gaan posten.
Als je zelf onderzoek wil doen ga dan naar het CBTS draadje en volg daar alle dingen aangezien dat live ge-update wordt.