Whenever a host of the Sidhe appears there is a strange sound like the humming of thousands of bees also a whirlwind or shee-gaoithe is caused.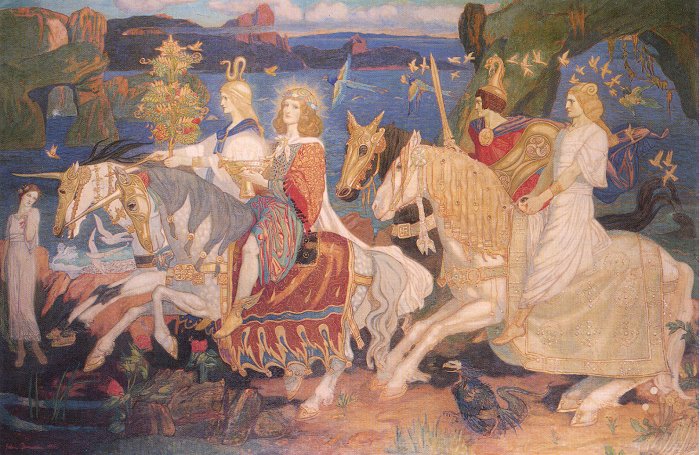 Riders of the Sidhe, by John Duncan, 19th c. Scottish artist.
The people known as "The Sidhe" or people of the mounds, or "The Lordly Ones" or "The Good People" were descended from the "Tuatha de Danann" who settled in Ireland millennia ago and in being defeated by the Milesians they retreated to a different dimension of space and time than our own, believed to be living under mounds and fairy raths and cairns, and also the land of "Tír na nÓg" a mythical island to the west of Ireland.
http://www.shee-eire.com/Magic&Mytholog ... ge%201.htm