Een nieuwe uitbarsting van de vulkaan Sinabung, op het Indonesische eiland Sumatra, heeft aan zeker elf mensen het leven gekost. Dat meldt persbureau AP. Drie anderen raakten volgens de Indonesische autoriteiten gewond.
Een woordvoerder van de Indonesische rampendienst zei vanmiddag tegen AP dat er vandaag meerdere erupties van Sinabung plaatsvonden. Langs de zuidelijke helling van de vulkaan stroomt lava naar beneden. De vulkaan braakt wolken gloeiendhete gassen uit, die inmiddels al een hoogte hebben bereikt van twee kilometer.
Vulkaan Sinabung werd in september na drie jaar weer actief. In 2010 kostte een uitbarsting van Sinabung aan twee mensen het leven. Voor de uitbarsting in 2010 was de vulkaan al vierhonderd jaar niet meer actief geweest. Sinabung is één van de 130 actieve vulkanen in Indonesië.
http://www.nrc.nl/nieuws/2014/02/01/vul ... lf-levens/
Shipwreck search yields surprise discovery: Underwater volcano of asphalt

"It looked like a shipwreck," said Thomas Heathman, a marine biology student working on the project. "Definitely. And then once we get down there, we see this structure that we've never seen before. Never seen anything like it in the northern Gulf of Mexico."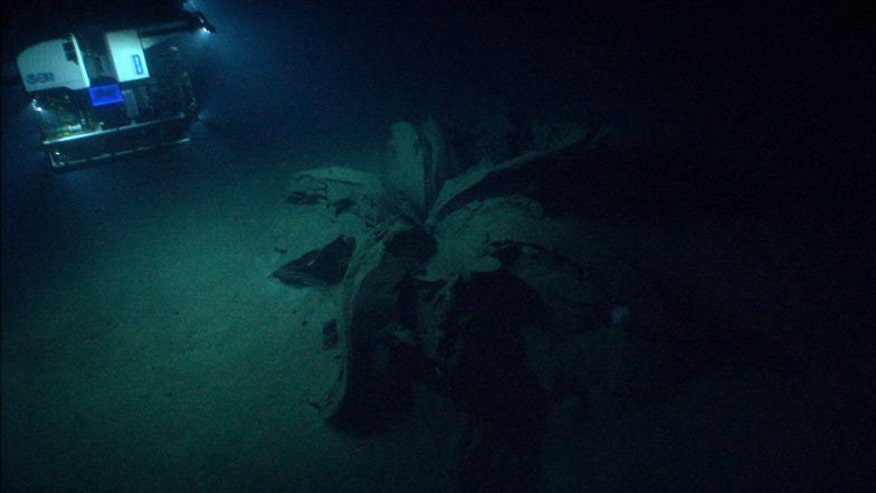 http://www.khou.com/news/local/Shipwrec ... 88551.html
Ethiopian volcano spews stunning, deadly blue gas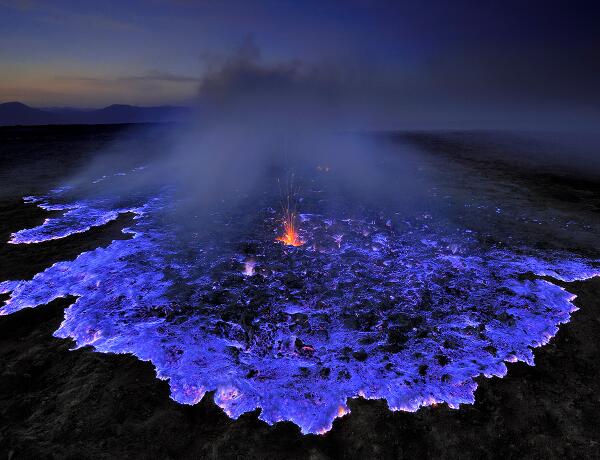 May 2014 – AFRICA – New Scientist interviewed French photographer Olivier Grunewald, who captures striking images of nature like the Dallol volcano, located in the Danakil Depression of Ethiopia's Afar region. Grunewald's work uses no filters or digital enhancement, and the results are stunning. To capture the Ethiopian volcano, Grunewald waited until after dusk, when the blue flames were more visible against the night sky.
Wondering where the blue effect comes from? The Dallol volcano's lava is still red, like other volcanoes — the blue color appears when the flames mix with deadly sulphuric gases. Grunewald must wear a gas mask while working, but he says it's worth the risk to experience nature's wonders. "The phenomenon is so uncommon," he told New Scientist. "We really feel like we are on another planet."
http://theextinctionprotocol.wordpress. ... -blue-gas/
Vulkanen net over de Nederlands-Duitse grens op een dik uur van Maastricht:
Ik ben daar als kind ontelbaar vaak geweest omdat ik het geluk had dat mijn ouders daar een tweede huisje hadden waar we vaak waren in vakanties en weekenden. Voor hen die meer willen weten, hier nog wat video's:
Just To Let You All Know...
Aug 17, 2014
... since it's gotten about zero coverage (it gets almost no hits on Google News)....
It's a beautiful day here in Iceland. The weather is crisp. Clear skies over almost the whole country. Light breezes. Potential erupting globally-super-dangerous volcano. Chirping birds. The usual
Oh, did I bury the lede that a globally-super-dangerous volcano might be getting ready to go off? Um, yeah, you might want to watch this one just in case...
(Above: Eyjafjallajökull - a "little" volcano - erupting in 2010)
The winter of 1783-1784. The Revolutionary War had just ended, and Benjamin Franklin was puzzling over the nation's bizarre weather. Congress had been delayed getting to Annapolis to vote for the Treaty of Paris because the Chesapeake Bay just wouldn't melt. The Mississippi River froze down to New Orleans, and ice was reported floating in the Gulf of Mexico. Reports from Europe were of a bizarrely hot summer with thick fog that was choking people to death in Scotland, massive hailstones, lightning, and crop failures. The sun was blood-red at noon. Mass starvation that would ultimately kill 1/6ths of Egypt's population took hold due to a historic drought of the Nile. As many as six million people would die from the bizarre weather.
Franklin was one of the few scientists of the era to (almost) correctly speculate as to its cause:
"The cause of this universal fog is not yet ascertained [...] or whether it was the vast quantity of smoke, long continuing, to issue during the summer from Hekla in Iceland, and that other volcano which arose out of the sea near that island, which smoke might be spread by various winds, over the northern part of the world, is yet uncertain."
He, however, had mixed up his Icelandic volcanoes, for it was not Hekla that erupted that year, causing the planet-altering weather, but Laki (Eldgjá). A rift 23 kilometers long opened up in places up to 100 meters wide with lava fountains at times reaching over a kilometers into the air - and it continued erupting for 8 months.
(Above: The fissure of Laki, the deadliest volcano in recorded history.)
The total quantity of lava erupted - 14 cubic kilometers - was not that much more than Mount Pinatubo (largest eruption of the 20th century)'s 10 cubic kilometers. But the eruption kicked out a staggering 120 million tons of sulfur dioxide, compared to Pinatubo's 17 million - nearly supervolcano levels. Also unusually, Laki emitted 8 million tons of hydrogen fluoride - normally a trace volcanic gas. These gasses created the "Laki Haze" across Europe. In Iceland, the consequences were most severe - a quarter of the population starved or died of fluoride poisoning, and most of the livestock died. Denmark considered evacuating the entire island.
Is Laki threatening to go off? No. Then why do I mention him?
Because his big sister IS threatening to go off.
Bárðarbunga (BOWR-thar-Boon-kah, "Bárður's Bulge") is part of the same volcanic system, but is much larger than Laki. Barðárbunga stretches out over 200 kilometers long. It has a large eruption every 250-600 years. One of its eruptions before settlers arrived was 21-30 cubic kilometers of lava. Like her little brother Laki, she's associated with massive amounts of toxic gas release.
(Above: Bárðarbunga, beneath the thick ice sheet of Vatnajökull)
And she's rumbling.
Now, okay - that's what volcanoes do. Far more often than actually going off, they come to life, have a few earthquakes due to shifts not related to the magma, then die down. It's nothing to be concerned about.
Except that's not happening here. This is magma on the move. (note: the Icelandic press normally takes a rather reassuring tone in response to activity in volcanoes, they're not big on hyping things when there's nothing serious at hand) (translation mine)
Could Be A Precursor To An Eruption

"It's clear that this is not exclusively some kind of shifting going on. There is something more at hand, that which we call magma movement which is deeper than 5-10 kilometers. Whether it stops or keeps going will eventually become clear."

This is according to Ari Trausti Guðmundsson, a seismologist interviewed by mbl.is concerning the earthquake storm which has been in progress in Bárðarbunga on the northern side of Vatnajökull since last night. A hundred quakes have been measured since the storm began and the biggest has been around magnitude 3 according to data from the Weather Office. The national police have described a state of uncertainty concering the earthquakes according to conversations with the police in Húsavík and Hvolsvellur

Ari points out that there have often ghappened that there's an influx up to the surface of the volcano and earthquake activity has occurred several years before an eruption happens - for example, in the case of Eyjafjallajökull. "Thus this could be something similar. But on the other hand there's the possibility that it makes it all the way up", he says. He says the center of the quakes is not the middle of the volcanic system, rather east and northeast of its ash falls which are under the ice. If it would erupt there then there would be an ash eruption under Dyngjujökull (glacier). But if it would be a little to northeast then it would be under Dyngjuháls. He says that it's quite possible that an eruption could come although it's not possible to know with certainty at this stage.

"If it becomes imminent, and especially if there are bigger quakes, then then that would be a precursor to an eruption and it would be just a matter of hours. Or even the beginning of an eruption," adds Ari Trausti. For example if the earthquakes would be around 4 to 4,5.
Again - we don't know what it's going to do, only that there's magma on the move right now in an exceedingly dangerous volcano. Of course, it would have the most effect here in Iceland, especially if it erupts under a glacier. That causes something called a jökulhlaup, a scientific term taken from the Icelandic word for it (literally "Glacier Run"). Depending on where it erupts, it could discharge water north, west, or both. West would sent it down rivers where the majority of our hydroelectric power plants are (hydroelectricity provides 75% of our power).
Above: Ásbyrgi, carved out in a matter of days by floods moving at a flow rate several times higher than the flood stage of the Amazon River)
This is not an Eyjafjallajökull. Eyjafjallajökull was tiny. Bárðarbunga is a monster. And this is not a normal earthquake swarm. The quantity, scale, and depth of them have never been observed there before by modern equipment on this volcano, and are similar to what was observed in nearby Grímsvötn shortly before it went off. That said:
1) The magma may well stop moving and the quakes die down. Let's hope so!
2) Even if it erupts, huge volcanoes more often give smaller eruptions than their largest ones (although it'd still be a major event).
So let's hope for the best and not worry too much. But this is something people should keep an eye on - even if you don't live in Iceland!
Update
: a helicopter has been dispatched 3 hours ago to investigate the surface condition and deploy an additional seismometer and a webcam. Trails that pass near the volcano have been closed. Municipalities are going over their disaster plans.
Update 2
: Here's the current activity, as of 7:12 Iceland time:
Update 3
(11:00 Iceland time, 18 august): The earthquake storm has continued unabated all night, with many hundreds of measured quakes since midnight including the largest one yet, a 3.8, and the magma is still considered to be on the move. Seismologists are holding a meeting trying to see if they can predict when/whether the magma will break through and whether they nee to add more monitoring equipment. The situation is described as having a "great uncertainty".
Update 4
(19:00 Iceland time, 18 august): Uh oh - very not good. First off, that 3.8 last night? It's been upgraded on reanalysis to a 4.5. And now we've got this:
The Icelandic Weather OfficeVeður­stofa considers it likely that there will be an eruption in Bárðarbunga and has raised the the warning stage for air traffic from yellow to orange because of this (Ed: orange is the final stage before "It's currently erupting"). This was announce today on the noon news of RÚV, but scientists are still in a meeting with with the national protective services of the state law enforcement agency.

Krist­ín Jóns­dótt­ir, a geology expert at the Weather Office, said in a conversation with RÚV that it's the view of the scientists that magma is on the way up under the ridge in two locations. The volcanic system shows continuous activity and is likely to erupt.

Specialists at the Weather Office have pointed out that if the current activity ends in an eruption that there could begin a volcanic flood surge which would most likely go down the Jökulsá á Fjöllum (Ed: That's much better than it going west! No dams there!)

Updated 12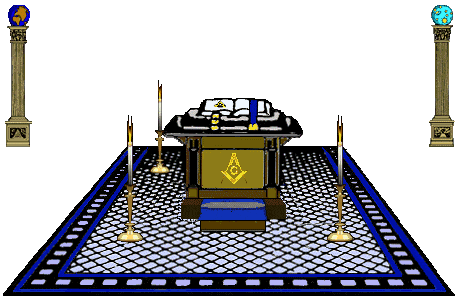 The weather office has now announced that the GPS position meters give a strong indications of magma movement inside Bárðarbunga.
Wish I had good news, but I don't
Update 5
: Webcam!
http://vedur2.mogt.is/grimsfjall/webcam/
http://m.dailykos.com/story/2014/08/17/ ... u-All-Know
blackbox schreef:Magnitude mb 4.0
Region ICELAND
Date time 2014-08-20 23:38:04.9 UTC
Location 64.57 N ; 17.82 W
Depth 2 km
Inderdaad:
Code rood luchtverkeer boven IJsland om vulkaan
IJsland heeft code rood afgegeven voor het luchtverkeer, omdat de vulkaan Bardarbunga dreigt uit te barsten. Het is de hoogste alarmcode op een schaal van vijf.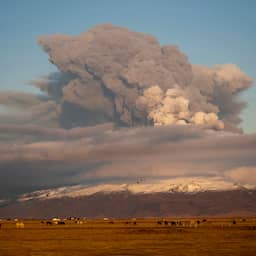 De afgelopen week werd IJsland opgeschrikt door duizenden kleine, intense aardbevingen. De seismische activiteit nam zaterdag verder toe. Het IJslandse meteorologische instituut maakte melding van een kleine subglaciale uitbarsting.
Wetenschappers wilden zaterdag over de gletsjer Vatnajokull vliegen, waaronder de Bardarbunga ligt, om naar veranderingen in het oppervlak te zoeken, maar of dat nog doorgaat, is onduidelijk.
Evacuatie
Eerder deze week werd besloten tot de evacuatie van honderden mensen uit de hooglanden ten noorden van de Vatnajokull. Het gebied is onbewoond, maar geliefd bij wandelaars.
In 2010 had de uitbarsting van de vulkaan Eyjafjallajökull ernstige gevolgen voor het vliegverkeer. Zo'n honderdduizend vluchten werden geannuleerd door de enorme aswolk die bij de eruptie was ontstaan. Nadien werden reglementen voor het vliegverkeer aangepast, waardoor verwacht wordt dat een uitbarsting deze keer tot minder verstoringen leidt.
Door: Novum
In de erfenis der eeuwen ligt veel wijsheid opgetast. Ook hier geldt: dwaas is hij die zijn eigen geschiedenis versmaadt.
Papua NG's Tavurvur Volcano blows its top in major eruption – ash cloud could endanger aircraft
August 29, 2014
August 2014 – PAPUA, NG – A major volcanic eruption in Papua New Guinea this morning could disrupt flights to and from Australia. The Volcanic Ash Advisory Centre in Darwin is monitoring the ash cloud from Tavurvur on PNG's East Britain Island, which is slowly drifting southwest. Senior meteorologist Ian Shepherd said they were watching the cloud closely and providing advice to airlines. "The volcanic eruption reached the top of the atmosphere at 50,000 feet which is the same height as which planes travel," said Mr. Shepherd. "It's too early to say at this point if the ash cloud will reach Australia but it was a significant eruption."
He said the cloud was identifiable on satellite imagery but it was not possible to gauge its size. Ash clouds have played havoc with Australian aircraft in the past with the eruption of a Chilean volcano in 2011 grounding hundreds of flights. Tavurvur, on the tip of New Britain Island in the country's east, erupted sending lava into the air and causing panic among locals. It has previously erupted in 1937, 1994, 2006 and again last year. The news site PNGloop reports that ash from the volcano is blowing toward the north coast of the island. The site also posted a notice from the Department of Mineral Policy and Geohazards Management that stated the eruption commenced between 3.30am-4am. The eruption involved "incandescent projections and ongoing loud roaring and rumbling noises," the notice stated.
http://theextinctionprotocol.wordpress. ... -aircraft/